RAMPA history: From the first RAMPA inserts to today
---
Once upon a time... - Is how many stories begin. Our story also starts like this, the only difference being that in our case it is not a fairy tale. Quite the opposite: Once upon a time, an idea, conceived by our founder Hermann Brügmann (timber merchant, born in Hamburg in 1841), paved the way for our family business, which is still going strong today. Well over 100 years have passed since the first RAMPA inserts were created, and a lot has happened at RAMPA in that time. Today, we consider ourselves a dynamic and at the same time, tradition-conscious, family-run company from the district of Herzogtum Lauenburg, which is making the path attractive for the next generation of employees, customers and shareholders.
Our roots continue to be a big part of RAMPA identity, therefore; we invite you on a journey into RAMPA's past. Back to where it all began, right up to present day, where we are still at your side to assist you and provide expert help and solutions!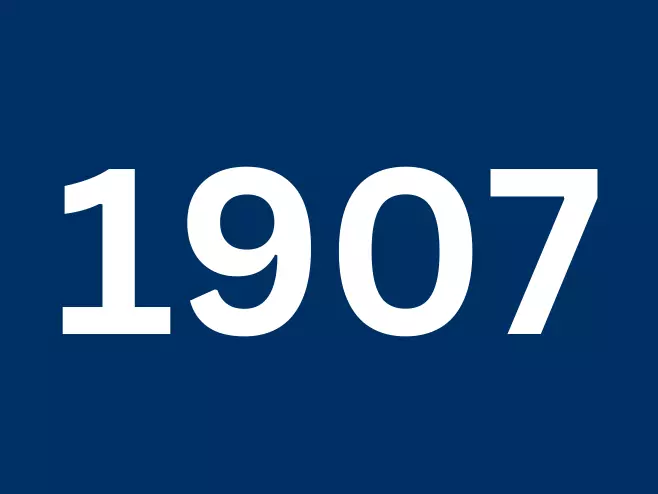 When it all began? Even before 1907!
While 1907 is the year of our foundation, the groundwork for today's RAMPA was laid even before then. Our founder Hermann Brügmann, together with his son Hans Hermann Nicolaus Brügmann, first started his own timber trade and later a carpentry business in Hamburg-Bergedorf.
It was through their work as carpenters that they came up with the idea of RAMPA inserts: Father and son continually asked themselves whether it was possible to develop a connecting piece for two wooden elements that would allow a connection that could be detached over and over again. They set out to find an answer. A short time later H. H. Nicolaus Brügmann developed the first RAMPA insert. He named it the A-insert and applied for a patent in 1910.
By the way: To this day, RAMPA type A inserts for use in furniture construction and other areas of wood construction are available to purchase from us. In addition to the possibility of detaching the connection, other advantages are also the high stability and the huge load-bearing capacity of the connection. There are good reasons why we set the standard for DIN 7965 with the A-insert.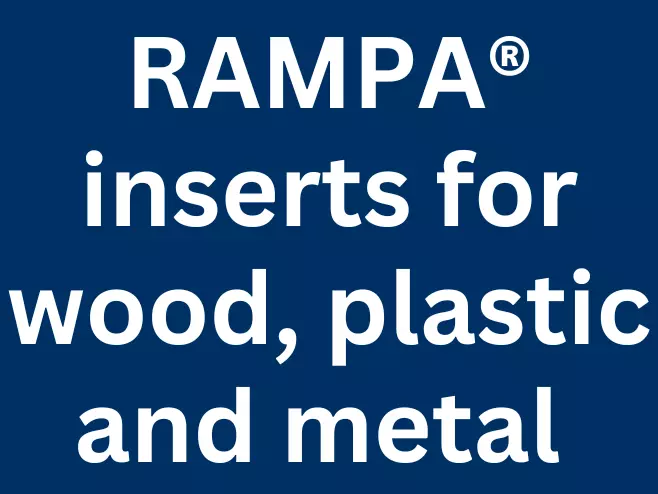 RAMPA inserts for wood - What else would you like...?
We went beyond threaded inserts for furniture construction or for wood construction. We recognised the advantages and potential of stable and permanently detachable connecting elements for plastic and metal as well. We therefore expanded our product range during the 1950s to include the appropriate threaded inserts and screws for use in plastic processing and metalworking. Because even then it was true: We act according to needs and are enthusiastic about the variety of possibilities!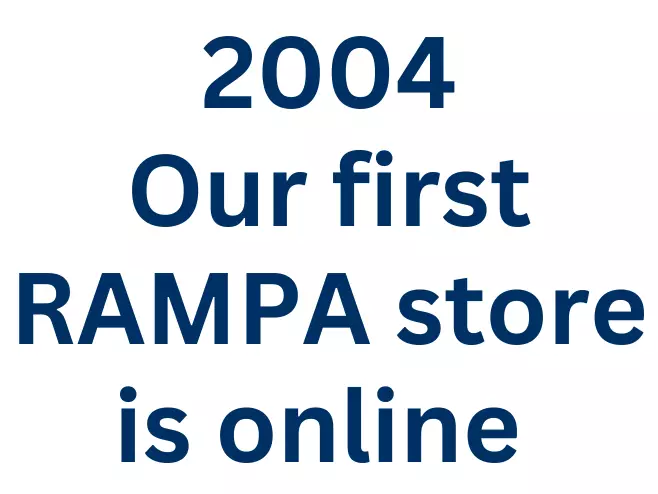 Our first RAMPA store is online!
In terms of construction, things calmed down a bit for a while, but we continued to develop steadily: In 2004, we opened our first digital RAMPA store. This online shop was the first opportunity to buy threaded inserts and matching screws online. It was important to us even then to act in a future- and demand-oriented way!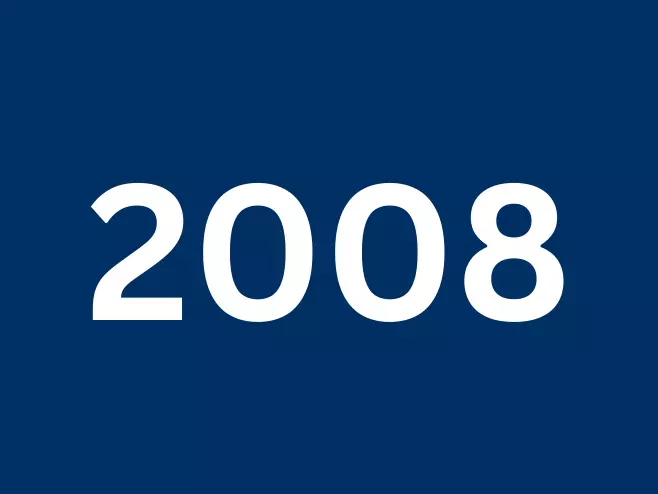 Thanks to good cooperation with the municipality of Büchen
In 2008 we built again and expanded the location in Büchen. On top of that, we bought another neighbouring plot of land. To this day, it has been a pleasure cooperating in and with the municipality of Büchen. We are very thankful for this.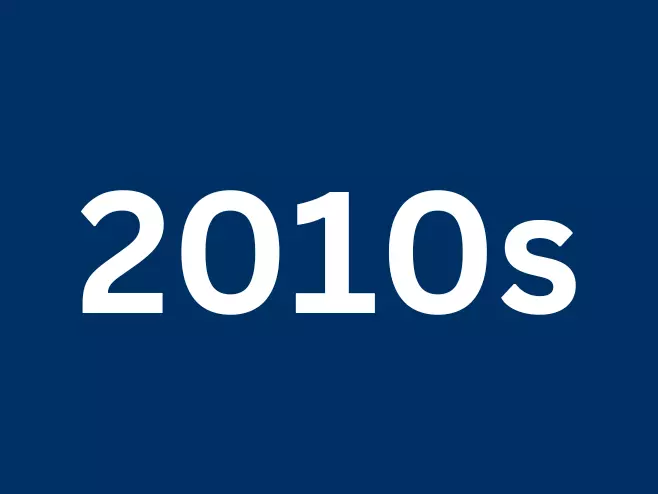 RAMPAs 2010s: Even more development and optimisation!
• In 2012 , we introduced a new production method for threaded inserts, which we still use today - cold forming. We also opened our Polish site.
• In 2013-14, we received our first ETA approval and CE marking. We also expanded our sales activities in France and Belgium.
• In 2016, we put our CAD designs online for the first time so that our customers can access our CAD drawings for RAMPA items from anywhere.
• In 2017 , we implemented a harmonised European standard for threaded inserts with the help of KIT to make it even more convenient to use our inserts.
• In 2018, we successfully developed the 30 and 330 series threaded inserts, which are now very popular and patented due to the 30-degree threaded insert, including the RAMPA type SKD30 and type SKD330 inserts. Innovation in connection technology has always been and will always remain a matter close to RAMPA's heart. For example, the RAMPA insert type SKD330 was a disruptive breakthrough in the threaded inserts market, as the approach of multiple external threads had previously been unheard of.
• 2019 already saw the next market launch with our tested 1-click -RAMPA- lifting equipment for wood construction.
• In 2020, our ETA calculation tool was launched on the RAMPA website. We also took 6th place in the Innovation Award for Production Technologies in the USA. A great result.
• Since 2020, not only our inserts are called "RAMPA", but also our company as we have changed our name from "Hans Brügmann GmbH & Co" to "RAMPA GmbH & Co. KG".