Work at the Hidden Champion in Büchen - Join our team!
---
An employer that is tradition-conscious and dynamic at the same time? Yes, it does exist, and RAMPA is the perfect proof. We are a hidden champion that manufactures connection solutions in Büchen and distributes them worldwide. As a strong brand in connecting technology and as an employer from Schleswig-Holstein , the following is true for us: We are enthusiastic about the variety of possibilities and rely on strong connections!
RAMPA, the tradition-conscious family business
Our long history as a family business in the Hamburg metropolitan region represents continuity and security. We act in a people-oriented manner and offer secure jobs with prospects. People who decide to work for us usually stay with our company for many years.
Many of our employees have been with RAMPA in Büchen for many years. Nevertheless, we achieve an exciting workforce mix by training and recruiting young talent from the Duchy of Lauenburg, Hamburg or elsewhere. And that's where the added momentum begins...
RAMPA, the future-oriented family business
New ideas and many years of experience result in a successful blend. They ensure continuous development for our internationally operating company. Our "solution finder" mentality is based on the four core values of "empathy", "reliability", "ingenuity" and "getting things done", which we the RAMPA team live by every day. Our ambition is to be a pioneer and trendsetter in our industry. In particular, the megatrends of neo-ecology, digitalisation/automation and new work are future-focused areas. These are the themes we tackle at RAMPA and you can play an active role in their development!
Modern workplace in Büchen that accommodates private life
It is important to us that our employees know and appreciate us as a value-based and family-friendly employer in Büchen . We offer a flexible work hours model for a good work-life balance.
We are committed to providing optimal working conditions for our employees through technical and organisational solutions. As a medium-sized family business, we have the opportunity to respond to individual challenges and, if necessary, to find individual custom solutions for cooperation. Other aspects that our employees value about RAMPA as an employer in Büchen include the following:
Jobs with home office option for commercial employees
Option to adjust work hours
Training alongside the job
Opportunities to work abroad
Childcare services
Bike leasing options
FOCUS named us top employer in the SME sector
The relationship built on trust with our employees is confirmed by the FOCUS award. We are included in the top list of the best employers in the SME sector in 2022. We proudly bear the FOCUS logo, which underscores our strong employer brand.
RAMPA 's nomination is based on the ratings that employees nationwide give about their employers. Conducted anonymously via "kununu", Europe's largest platform for employer ratings.
The survey asks employees about their satisfaction in the areas of "Career & Salary," "Corporate Culture," "Working Environment" and "Diversity. The answers receive a score between 1 to 5 stars. We received an average rating of 4.4 stars.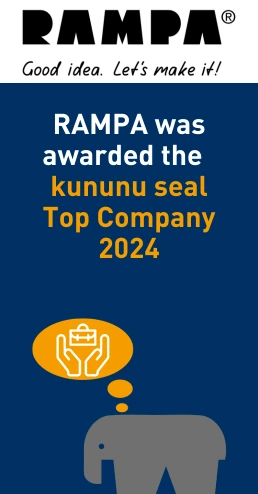 Interested in a job in Büchen with RAMPA?
We believe in the power of connection - externally and internally! Whether in production as a machine operator, in accounting, in sales or in another department: Join our team in Büchen! You can expect a family atmosphere, fair working conditions and living the solution finder spirit.
Are you looking for suitable jobs in Schleswig-Holstein close to Hamburg? Is RAMPA a potential new employer for you? Look at our current vacancies and see if there is something suitable for you.
Whether you are looking for a full-time position, a part-time position, an apprenticeship, an internship or a part-time job in Büchen: We look forward to receiving your application at any time, stating your salary expectations and availability. We are also open to receiving unsolicited applications at any time. Contact us by email or phone!
For more info about RAMPA, visit our About Us page or check out our social media channels.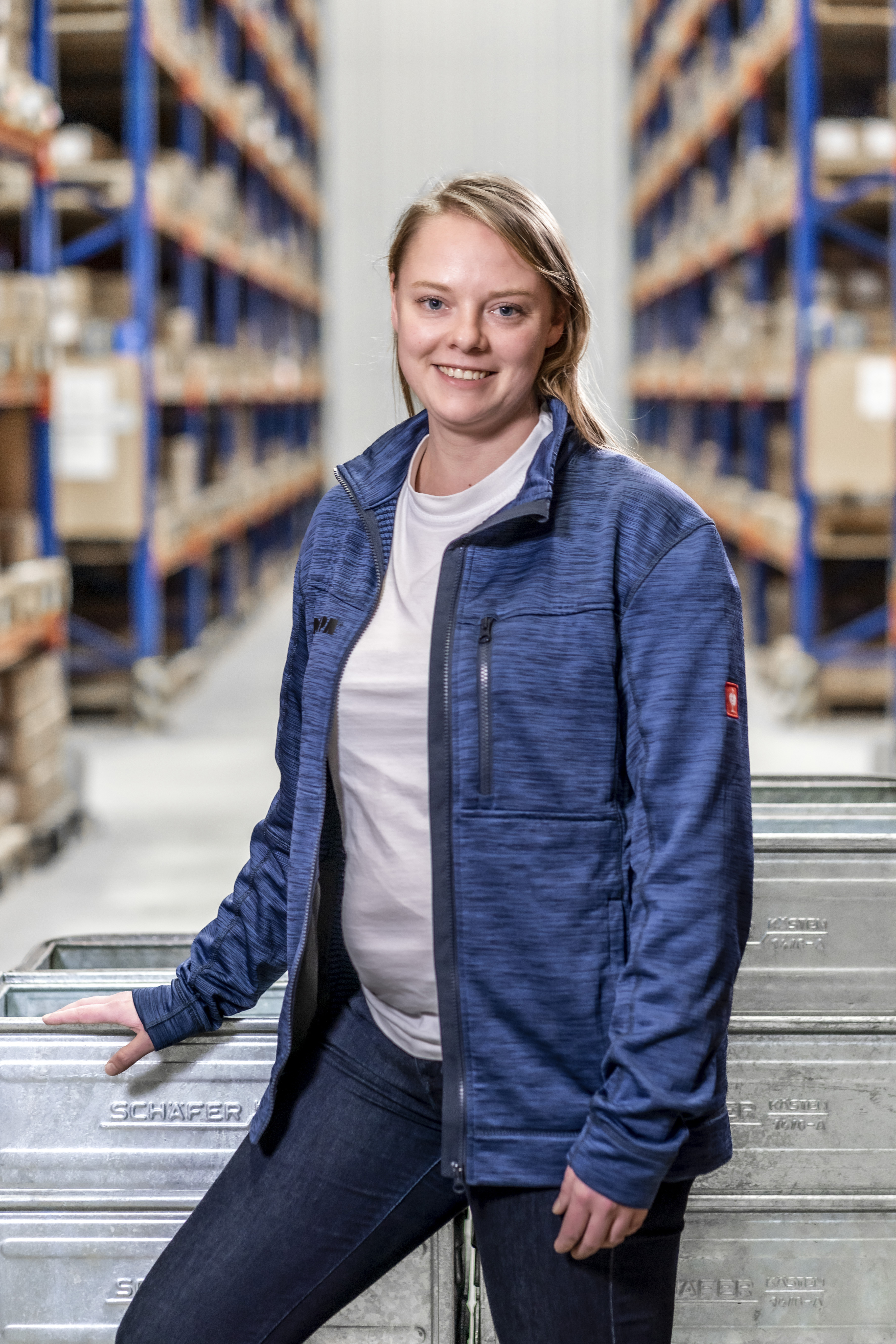 Katarina, team shipping
"For me, working at RAMPA means being valued as a person and a colleague. We actively take on the responsibility of getting the goods on their way for our customers as quickly as possible. As a team, we take on the challenges of day-to-day business and solve them promptly."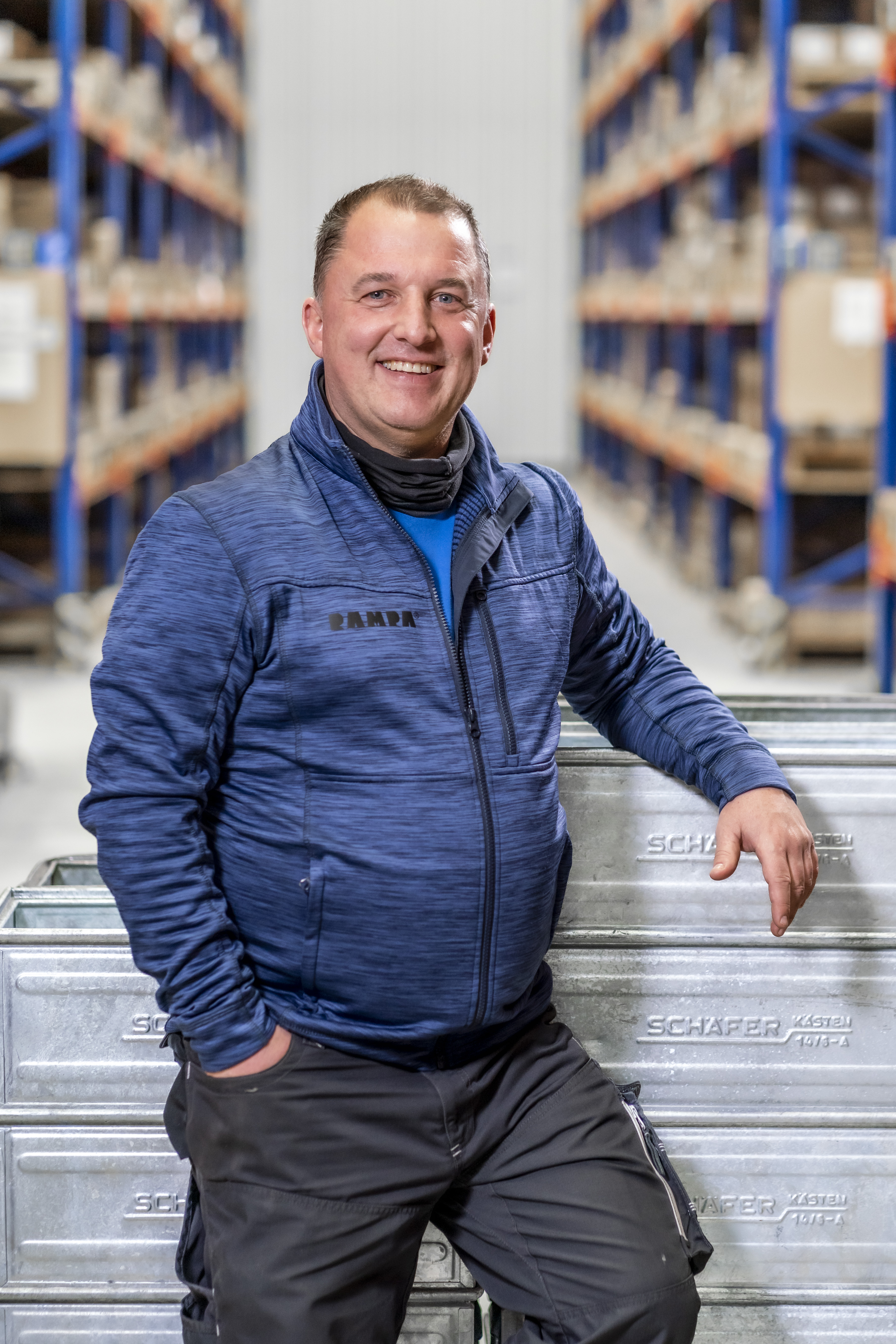 Roland, team warehouse
"At RAMPA, I appreciate the nice collegial atmosphere and the good employee offers including table tennis, etc.. In addition, RAMPA is in many respects a modern and future-oriented company that is constantly developing all areas including digitally and climate-friendly, for example."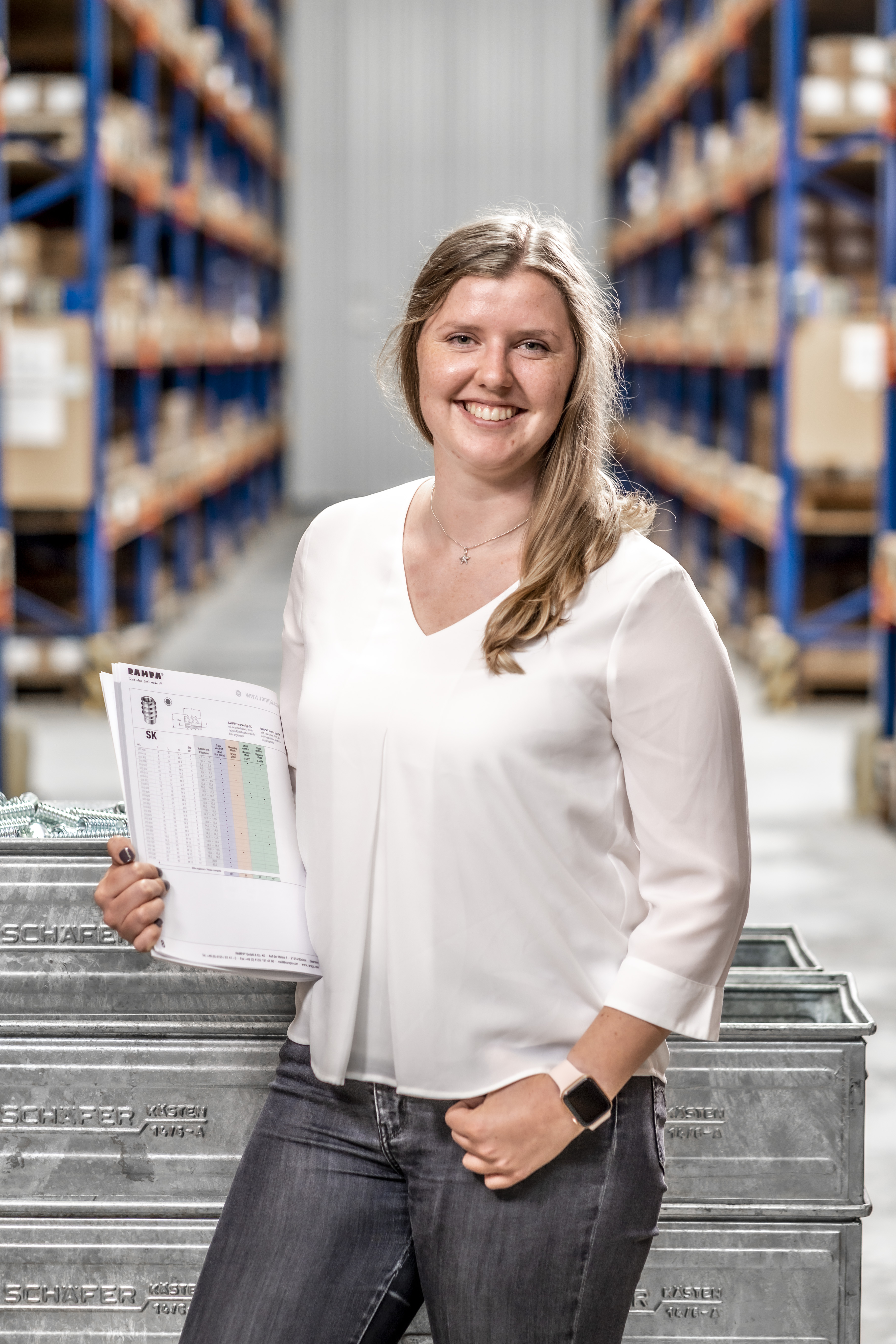 Julia, team export
"For me, working at RAMPA means: going to work with joy, because we have a strong team spirit, not only across departments, but throughout the company, both at work and during breaktime at the table tennis table! Furthermore, the everyday working life is characterized by modern and future-oriented work."