Start your apprenticeship at RAMPA in Büchen and rock your career!
---
Apprenticeship at RAMPA - It's a match!
Do you fancy an exciting apprenticeship near Hamburg? Are you looking for an apprenticeship in a dynamic and at the same time stable family business that offers you security and perspective? Then RAMPA as a Schleswig-Holstein employer is your perfect match! We need a breath of fresh air for a modern future. That is why we regularly invest in qualified junior staff through our own trainees from the Hamburg metropolitan region or the district of Duchy of Lauenburg and the surrounding area!
We will show you everything you need to know to do your daily work in a modern and internationally active company. This will help you get a jump start on the road to a successful future. Under Jobs you can find out in which professions we are currently offering apprenticeships at our site in Büchen. Recently, we took on trainees and students in these areas:
Machine and system operator (m/f/d)
Warehouse logistics specialist (m/f/d)
Management assistant for wholesale and foreign trade management (m/f/d)
Business Administration(dual study at the Nordakademie, Bachelor) Industrial engineering(dual study at the Nordakademie, Bachelor)
Business Informatics(dual study at the Nordakademie, Bachelor)
In addition to offering various exciting apprenticeships, we also offer the opportunity to work as a student trainee at RAMPA. We are also open to employing young people from Duchy of Lauenburg County, Hamburg or elsewhere who would like to start an internship with us. Feel free to contact us about this!
15 reasons to apply for a job with us:
1. Family-friendly working hours in single-shifts
2. Multiple award-winning family business in 6th generation
3. 24 days holiday leave entitlement
4. Bicycle leasing options
5. Performance-based pay with appropriate development opportunities
6. Flexible working time models
7. Childcare services
8. Short communication channels - everyone is listened to, everyone is supported
9. English lessons offered
10. Break activities - How about a game of table tennis?
11. Well-equipped new kitchens, free mineral water and coffee.
12. Multiple opportunities for training and further development
13. Opportunities to work abroad
14. Private bike shelter at the station - lockable, so your bike is always secure.
15. First KfW 40 industrial hall in northern Germany - target: CO2 neutral by 2025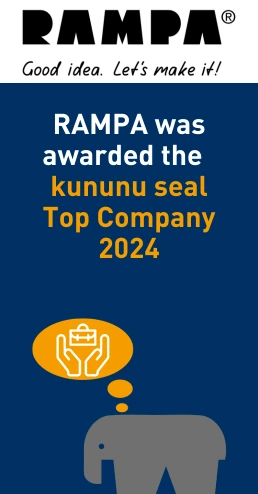 Would you like more information about RAMPA as an employer in Büchen?
Would you like more information about RAMPA as an employer in Büchen? Then see our About us and Working at RAMPA pages for more details. The pages also have more details including why we were named a top SME employer by FOCUS. Current vacancies are detailed here. Additional insights about RAMPA are also regularly available on our social media channels.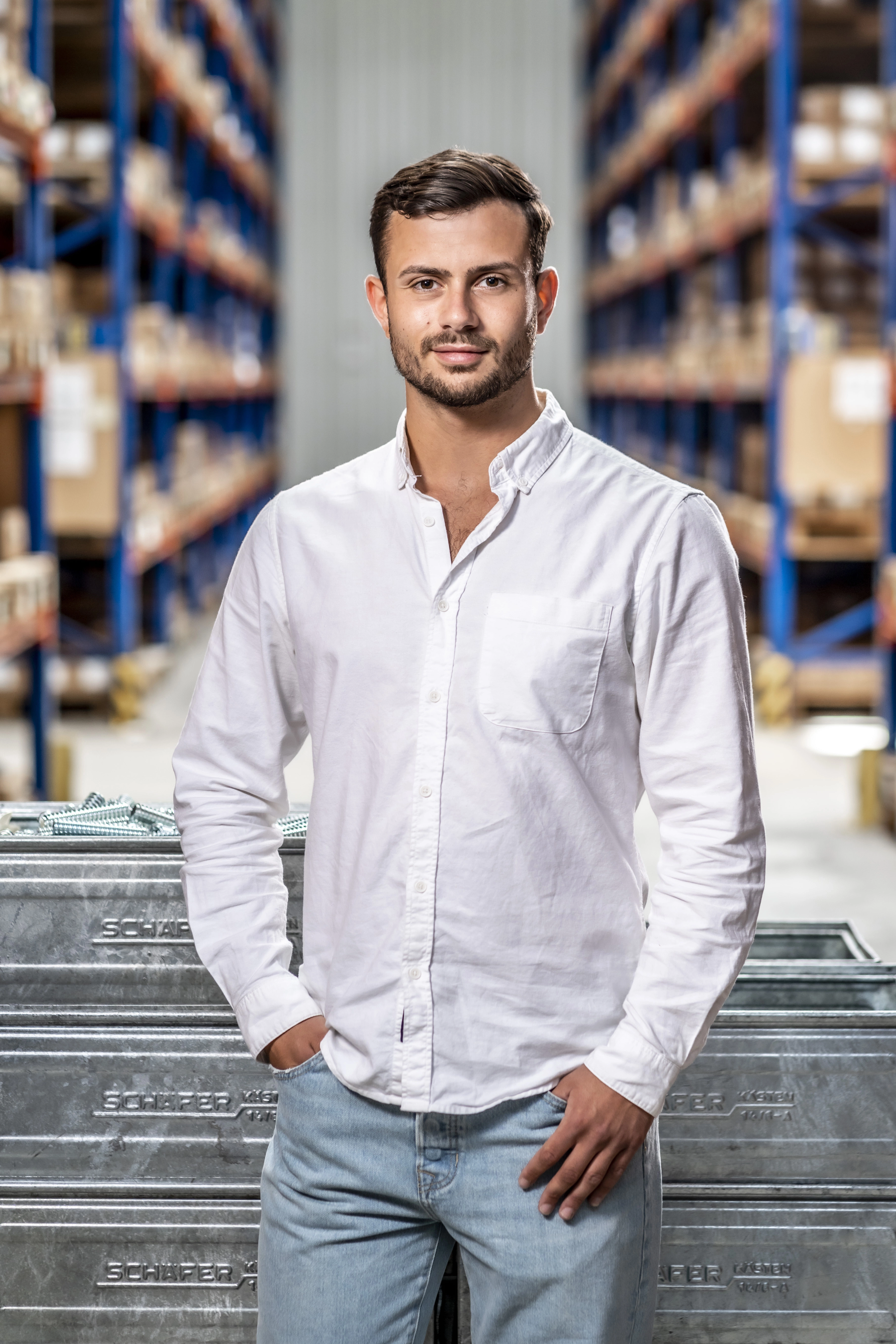 Max, dual student at RAMPA
"The best thing about RAMPA is that due to the manageable size of our company and the resulting quickcommunication channels, you can really get far with your own ideas and often with fast implementation."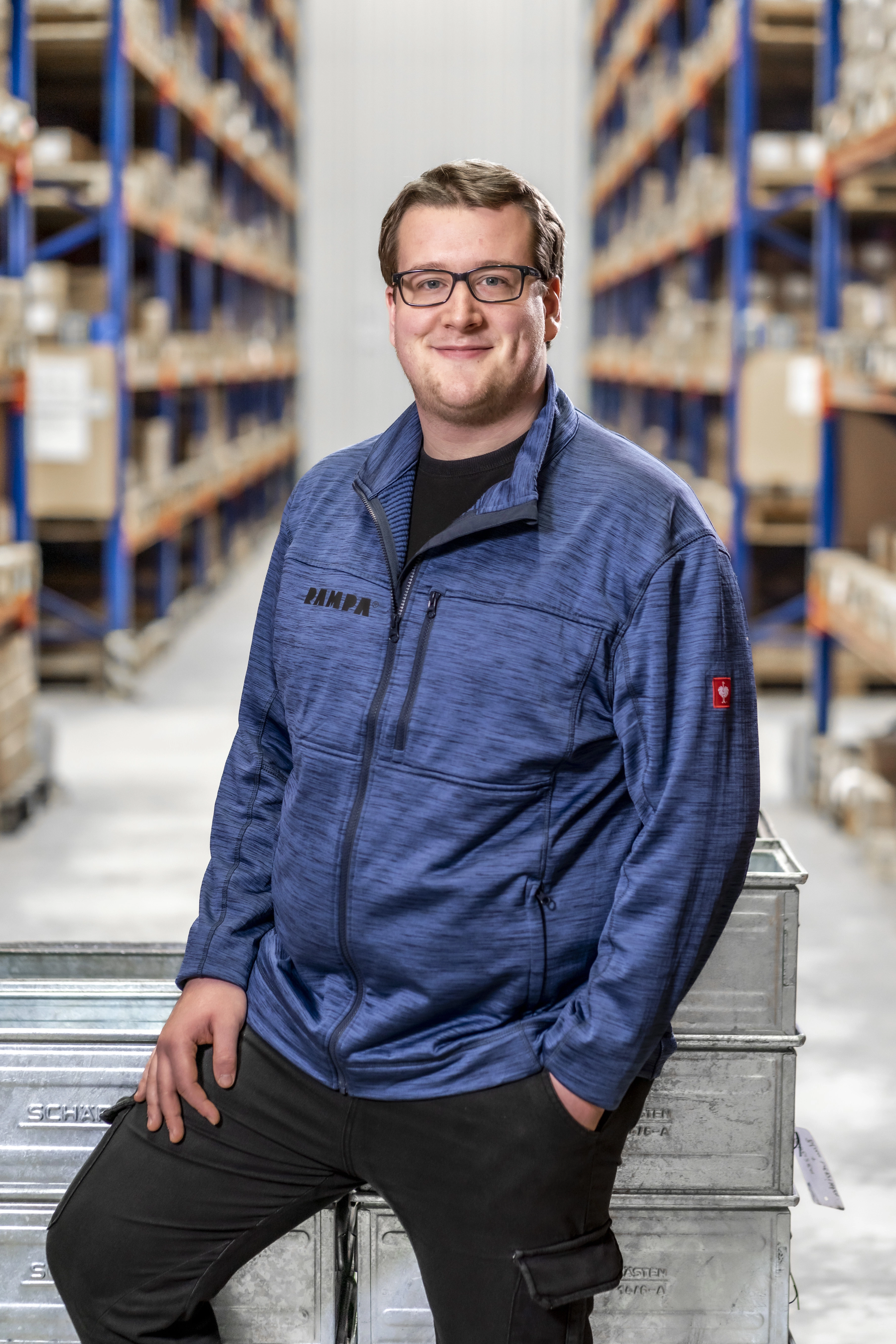 Nico, Trainee at RAMPA
"At RAMPA, I appreciate the friendly colleagues along with a family atmosphere, which makes working together fun. As well there are always opportunities to have amusing breaks, for example by playing table tennis."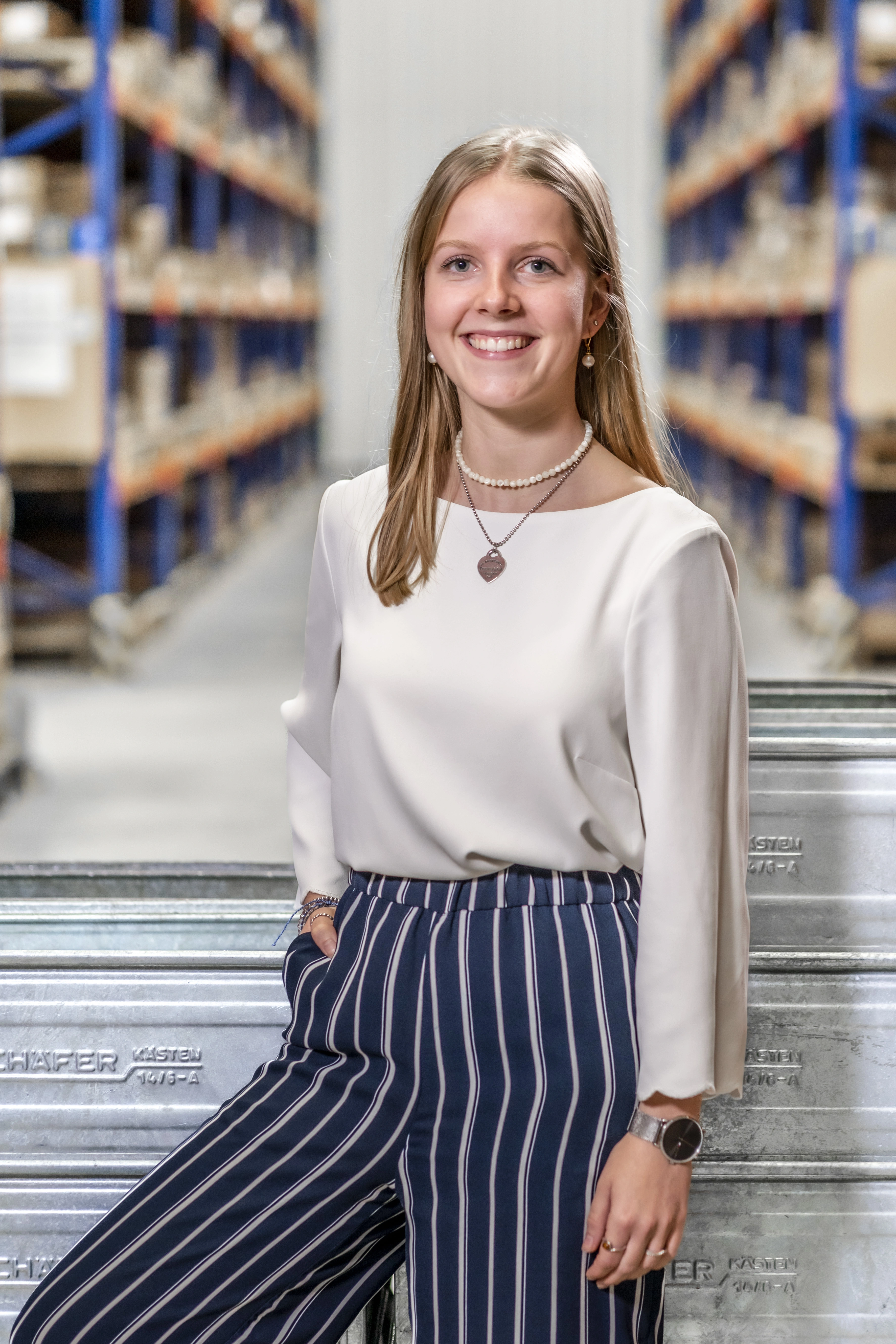 Angelina, dual student at RAMPA
"I particularly appreciate the family atmosphere at RAMPA, which makes me feel well taken care of in every department. Due to the manageable company size, you know almost everyone personally and can give each other a helping hand. For me, working at RAMPA also means working in a modern and, above all, future-oriented way in many respects."