RAMPA's sites at a glance
---
Where does RAMPA produce its thread inserts? Where are RAMPA locations to be found everywhere? And which markets are supplied by the fastening technology manufacturer? For more transparency, we have created a map for you: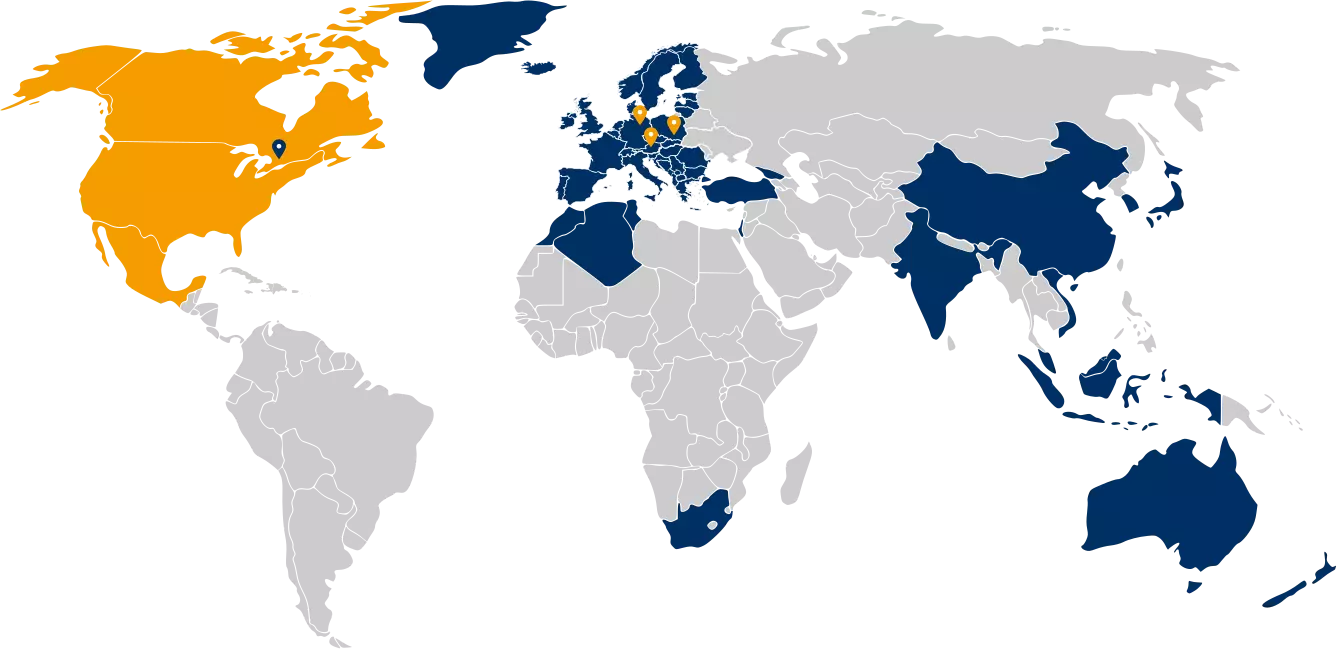 RAMPA's home is Büchen (district of Duchy of Lauenburg, Schleswig-Holstein)
Our main location, you could say the heart of RAMPA, is in Büchen. All departments that form the RAMPA team are located here, from production and the large warehouse to sales and purchasing. By bringing all departments together locally, a lively exchange is always possible without long communication channels, which enables us to work efficiently and flexibly. For example, we can always respond to challenges quickly and focus on solutions as one unit.
Secure connectivity solutions in international markets
With a company history spanning more than 100 years, RAMPA has established a global distribution network for the sale of connection elements technology . We offer our innovative and stable connection solutions in international markets: In addition to the DACH region, we have a sales focus on Europe and the North American market. However, we also sell our RAMPA inserts and more, for example, in the Asian market, to Japan, Korea or Vietnam.
In order to be able to offer our customers an equally high standard of service and quality internationally, we have representatives in Poland and Austria. With RAMPA Tec, we have opened our own site in Ontario, Canada for the American and Canadian markets.
The team members based abroad have made it their business to represent RAMPA in their markets as well, as advisers and experts relating to stable connections, and to live the RAMPA values just as we do, both internally and externally. They sell our products and support our customers with advice, practical help and a host of ideas. Good idea. Let's make it!