RAMPA inserts in wood applications - Good idea. Let's make it!
---
Are you interested in RAMPA inserts for wood processing? We are enthusiastic about the variety of possibilities. Our RAMPA inserts for wood as a link between base components and screws provide the required vibration-proof strength, especially in lightweight construction. If you are still in the process of looking for the right threaded insert for your wood construction, we already have a suitable solution for you. For us as a manufacturer, it is important to us to provide or develop individual connection solutions that meet the needs of our customers. The result is our RAMPA threaded inserts- for reliable and uncomplicated use in a wide range of woodworking applications.
Advantages of RAMPA inserts in wood applications
The different contours of the external thread ensure process-reliable and reproducible screw-in conditions. RAMPA threaded sockets for wood applications are self-cutting, so additional pre-cutting of the thread is not required.
Wide range of applications for our screw-in inserts in all woods and wood-based materials
A wide variety of insert designs for wood and wood-based materials, including with collar, various external threaded contoursand coatings.
Fields of application of our RAMPA inserts for wood, or wood-based materials
Regardless of which wood or wood-based material is used in your project: We have the right threaded insert ready for you! Our threaded inserts are used, for example, in the following areas of wood processing:
Our assortment for wood and wood materials
Would you like to know which RAMPA product is best suited for your application in wood? The simple answer is: No matter which wood or wood-based material you process: You can rely on our 30 and 330 series patented by the 30-degree thread! Our threaded inserts for wood orwood-based materials are typically used for the following types of wood or wood-based materials:
We are constantly working on product enhancements and new product developments to meet the challenges of the future. Two of these new developments are our absolute top all-rounders. The 30 and 330 -RAMPA-inserts are our go to inserts for pretty much any requirement in wood as well as plastic applications.
Why is a universal screw-in insert for wood useful? Because many customers do not process just one type of wood or wood-based material but have to adapt to individual requirements on a project-by-project basis. As your adviser and expert for connection technology, we want to make working with our products as easy as possible for you. The 30 and 330 series as connecting elements allow us to facilitate your work holistically, speeding up processes, reducing scrap and reducing your inventory and parts range in the company. Whether in wood construction, furniture construction for interior design or in any other field of application - wherever our ever-detachable and patented RAMPA threaded inserts with high retention holding force are required "All good things come in 30 or 330!"
This is what you get from our 30 and 330 series of products:
Patented contour of the external threaded (1-turn threaded on 30-series and 3-turn threaded on 330-series)
Vertical and fast screwing in - Self-aligning and therefore straight screw-in for 330 series
Guide attachment for simple assembling
Maximum possible pull-out values or holding force
Maximum load capacity utilisation of the screw-in area
Universal screw-in threads in wood and wood-based materials and thermoplastics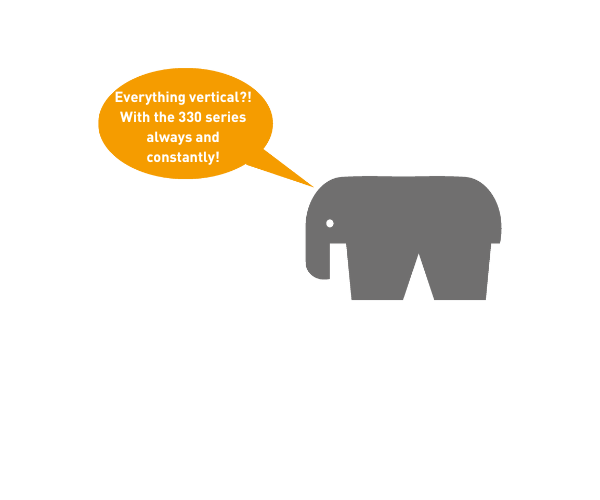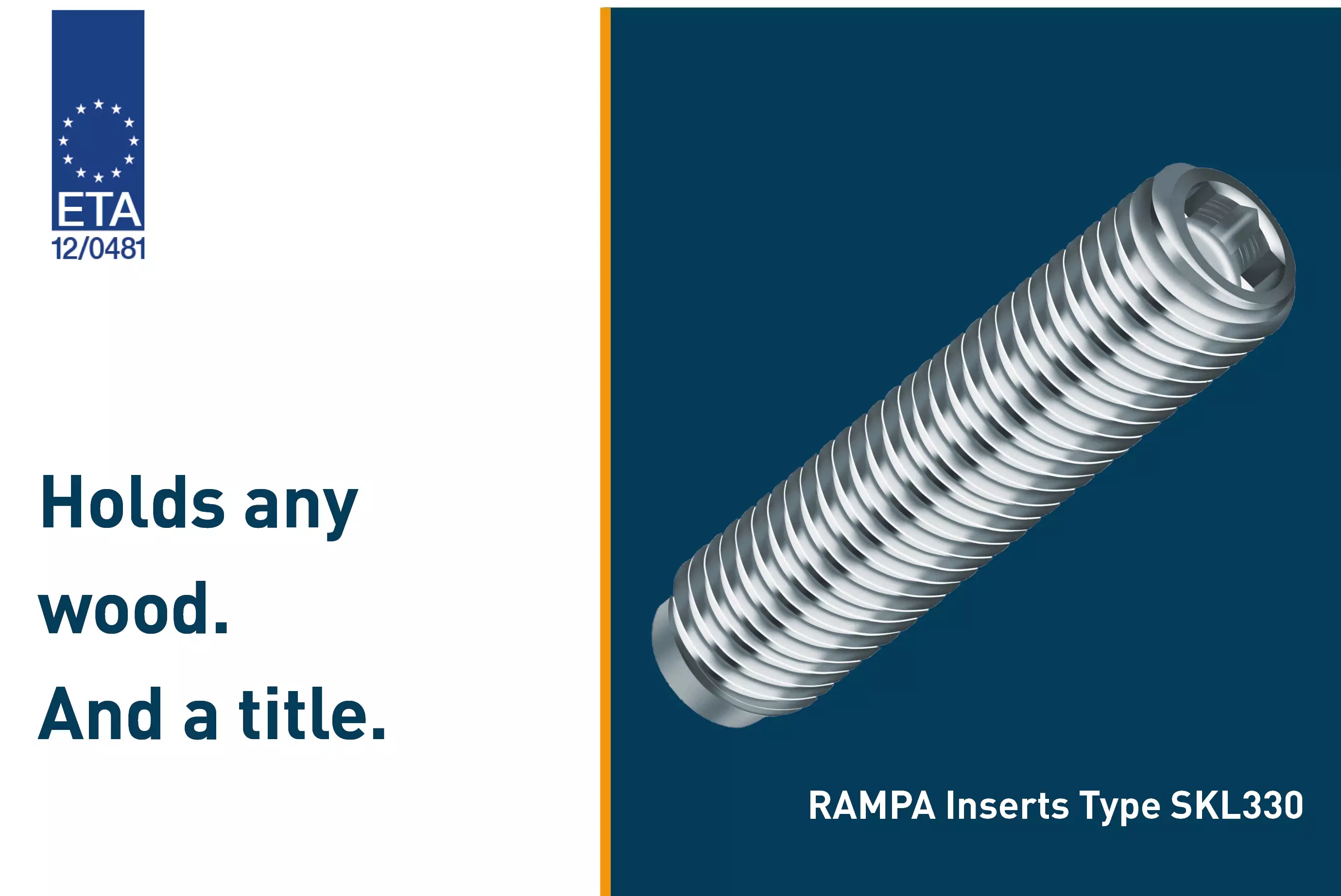 Our threaded inserts with ETA approval
Uncompromising safety in the planning and implementation of constructions is essential for you? If guaranteed mechanical properties and calculated values are important, our ETA-approved threaded inserts for secure screw connections are the right choice! The European Technical Approval (ETA) is a recognised confirmation of the technical suitability of a non-harmonised construction product in the Construction Products Directive of the EU member states.
This is what you get from our "powerhouses" with ETA title
Standard extract values can be calculated immediately using our ETA calculator
Guaranteed mechanical properties
No static individual approval necessary
Works in hardwood, softwood, and many wood-based materials
Due to our ETA approval "ETA-12/0481 dated 22.03.2021" we are able to cover many different fields of application with our ETA-approved threaded nuts. Our "power packs" with ETA title are particularly popular in areas where safety and durable connection solutions are the be-all and end-all.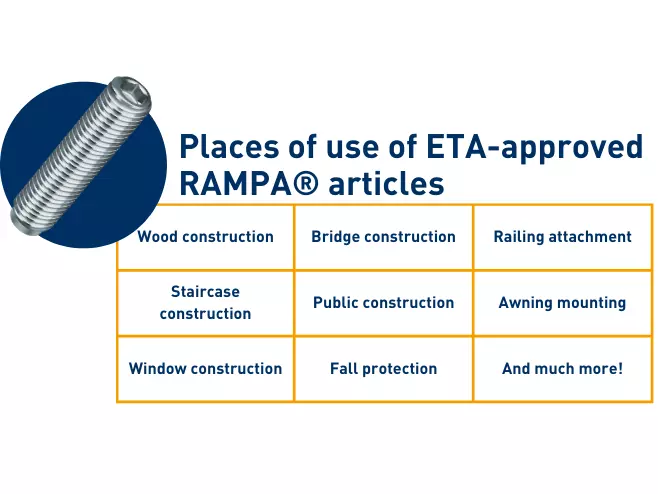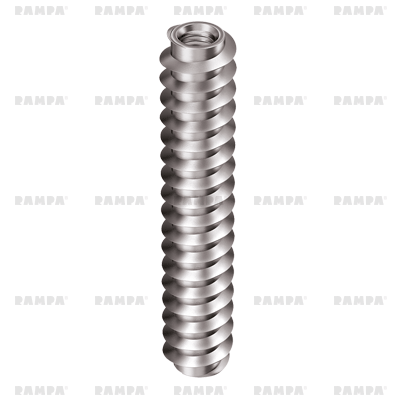 RAMPA INSERTS TYPE BL
RAMPA inserts type BL without slot and with blind hole thread. With ETA approval and CE certificaion for calculable pull-out values in wood. Suitable for lifting heavy loads.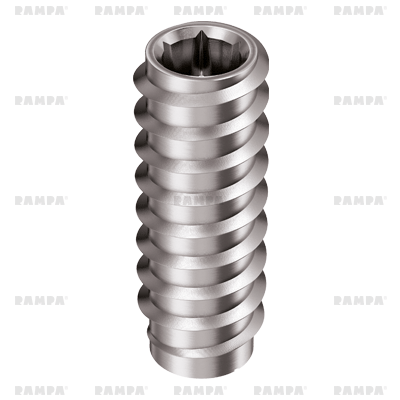 RAMPA INSERTS TYPE SKL
RAMPA inserts type SKL with hex drive, threaded blind hole, an unthreaded lead and patented external thread contour. With ETA approval and CE certification for calculable pull-out values in wood. Suitable for lifting heavy loads.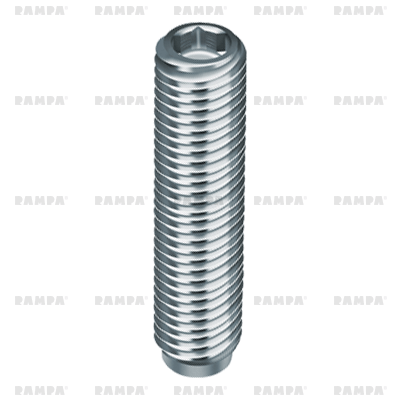 RAMPA INSERTS TYPE SKL330
RAMPA inserts type SKL330 with hex drive, unthreaded lead and patented 3-start thread for faster assembling into wood, wood-based materials and thermoplastics. With ETA approval and CE certification for calculable pull-out values in wood. Suitable for lifting heavy loads.
Tested 1-Click RAMPA Lifting System
With our RAMPA lifting system, heavy cross laminated timber, glued laminated timber, solid structural timber and laminated veneer timber elements of up to 3.75 tonnes can be lifted and moved safely! The innovative 1-click locking system achieves a positive connection between the RAMPA insert type X and load receptor. The RAMPA lifting system provides consistent holding retention power even at high wood moisture content. Matching drills and nuts for machine processing are also available from us in the RAMPA shop!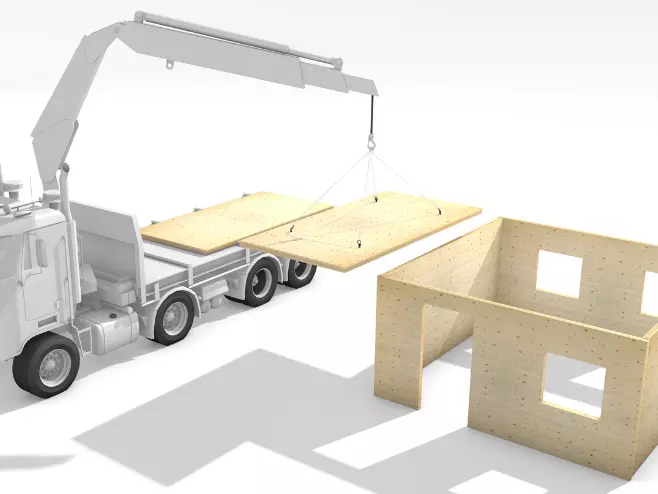 For more details about the application possibilities of our RAMPA products, feel free to browse our inspiration section or our reference projects! Our standard range already covers a wide range of applications. If, nevertheless, you do not find what you are looking for, we will work with you to develop a custom-made solution for your individual project. As a German manufacturer, we always have the ability to design, manufacture and offer threaded inserts to meet your needs. Then feel free to contact us! Good idea. Let's make it!